Olá pessoal ! Hoje eu,gostaria de compartilhar com vocês um Art Journal um pouco diferente que eu fiz para o MMT e para o desafio de Maio da Lindy's Stamp Gang.
Hi Everyone! Today I would like to share with you an art journal page that I made for MMT and Lindy's Stamp Gang May challenge. You can check Art Journal tutorial at the end of this post.  Hope you enjoy and feel inspired!
Eu sempre gostei de Journal, mas, na minha opinião, achava um pouco sem utilidade. Sabe aquela coisa legal, mas sem uso prático? Daí, resolvi juntar a vontade de fazer  journal + layout… e consegui fazer um projeto bem legal onde vou poder guardar as memórias da minha filhota. Confesso que é a primeira vez que faço esse tipo de projeto e, apesar de parecer super fácil, achei um "cadinho" difícil. Acho que o tamanho das páginas foi o ponto mais desafiador, mas acabei gostando do resultado e espero praticar um pouco mais.
Eu fiz um vídeo mostrando todo o processo, espero que gostem.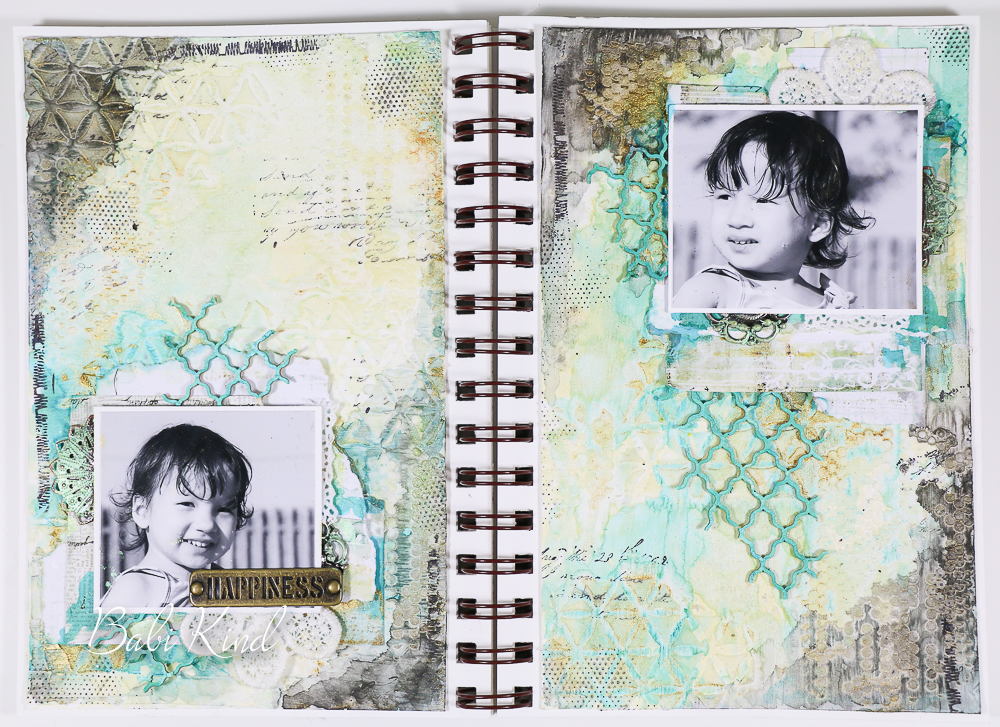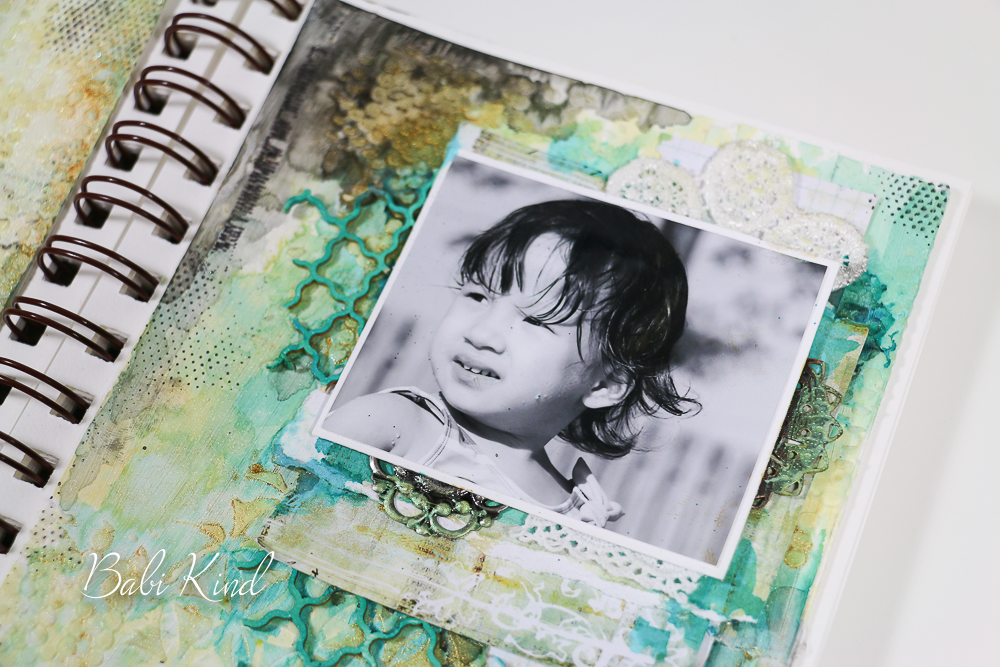 Lindy's Sprays: Time Travel, Shabby Turbine, Cactus Gold, Golden Sleigh