Olá! Hoje eu gostaria de compartilhar com vocês o meu projeto para o BAP- fevereiro da Prima. Eu resolvi usar uma moldura em MDF da Hobby Lobby + papeis da nova coleção Tales of You & Me para criar um quadrinho para o quarto da Olivia. Eu queria algo vintage, mas bem leve, e achei essa coleção super fofa e feminina. Volta e meia  tento fazer um projeto para o quarto dela nesse estilo, mas sempre fico com medo de ficar "pesado de mais" e perder aquele jeitinho de quarto de criança. Acho que deu certo. rsss
Hi Everyone!  Today I would like to share a project that I made for Prima BAP – February. For this project I decided to customized a MDF frame from Hobby Lobby using the new Tales of  You & Me collection. I think this collection is so gorgeous and feminine and it fits perfectly in my daughter's bedroom.  I was able to add some vintage looks to her room without making it feel like an adult room.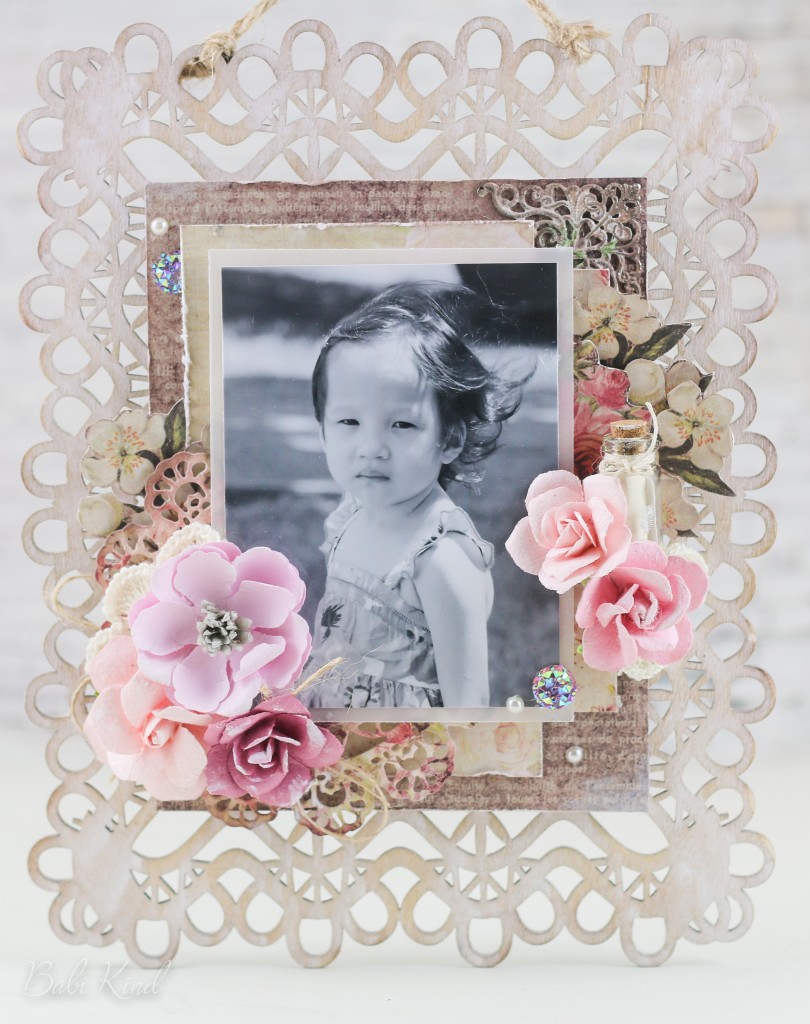 Tambem usei flores e faca de Doily da Prima. Eu adoro esta faquinha, faz um recorte lindo e deixa o trabalho com mais volume.
I also used Prima Flowers (583309, 586362, 58,6317) for the decorations and Prima Doily die to add more volume and  details to the frame.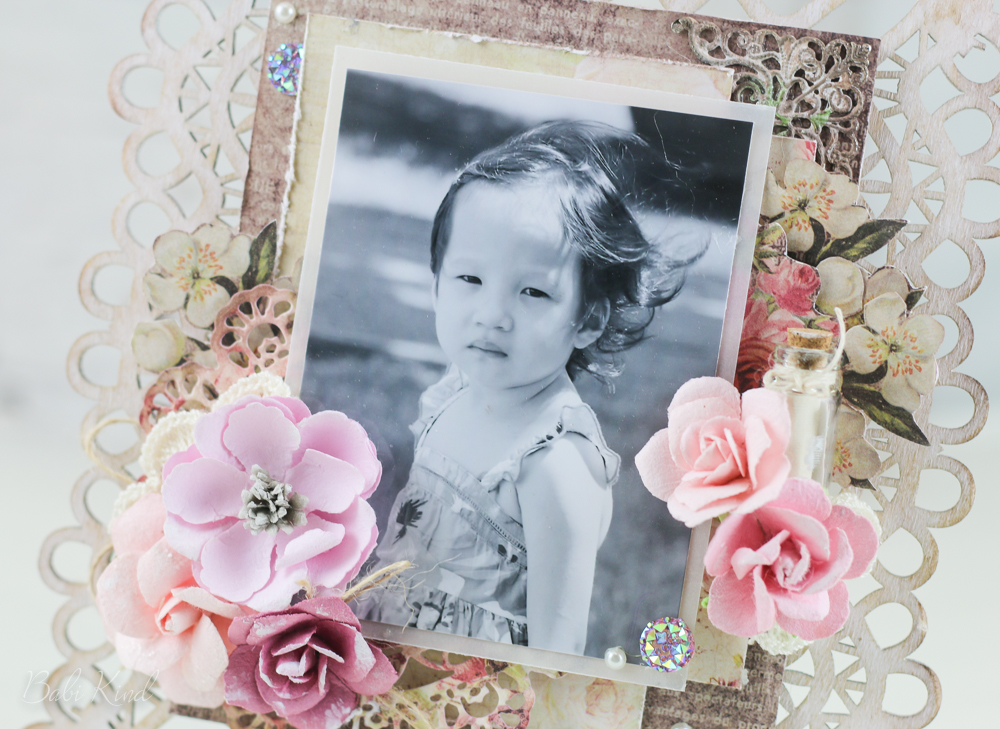 E por último, acrescentei alguns cristais Prima  para "quebrar" um pouco o look vintage.
And last but not least, I added some Prima Cristals to break down the excess of  the vintage look.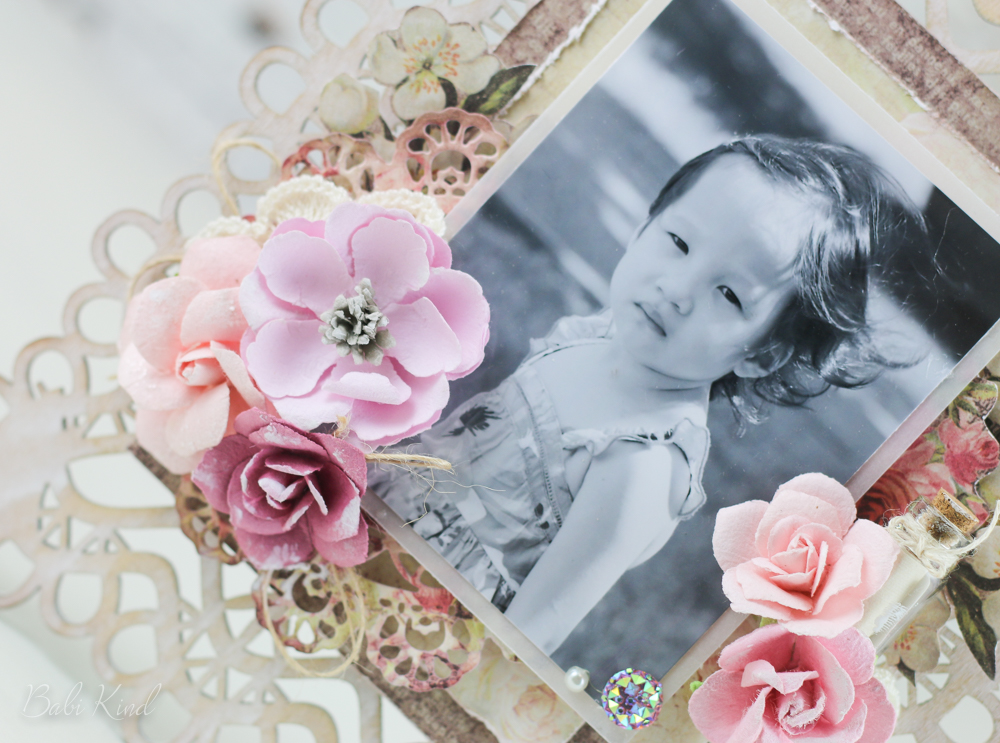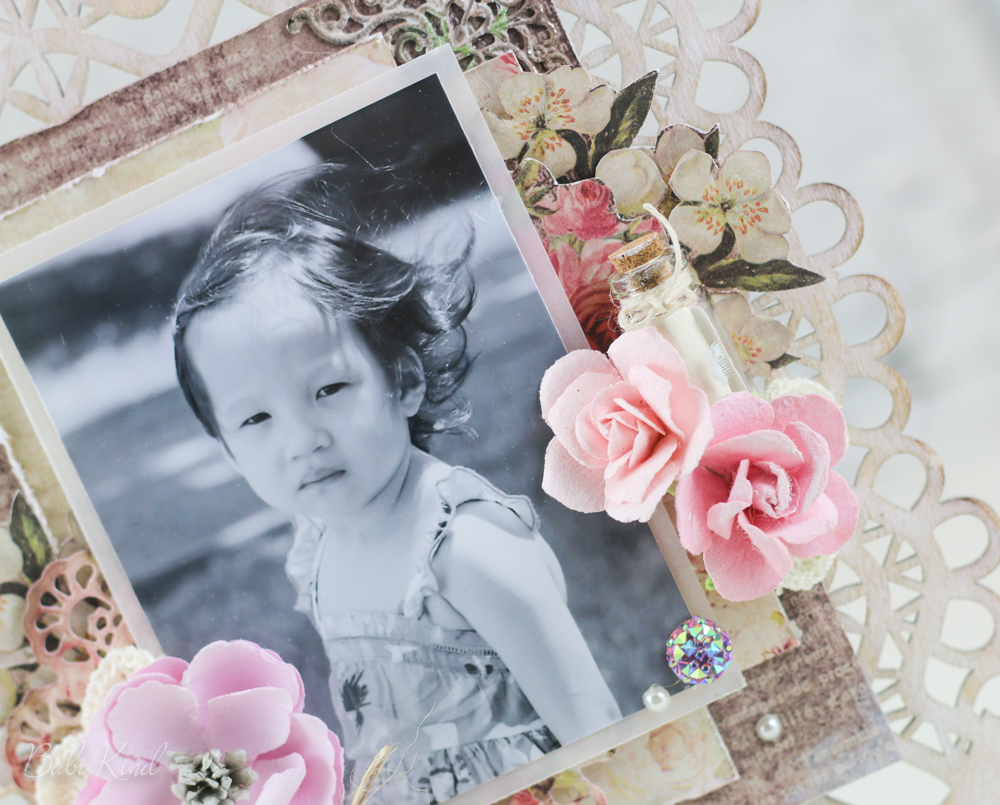 I hope you enjoy it . See ya!
Babi