Hello, I'm back today to share a card I made for Tiddly Inks DT Call.  For this call I decided to use one of my favorite stamps, I Wuf You. I just love the cute little dogs. It reminds me of a special dog I once had.
Don' forget to watch my video with some coloring at the end of the post.
The DT call is open until the 15th of January so hop over and join the call too.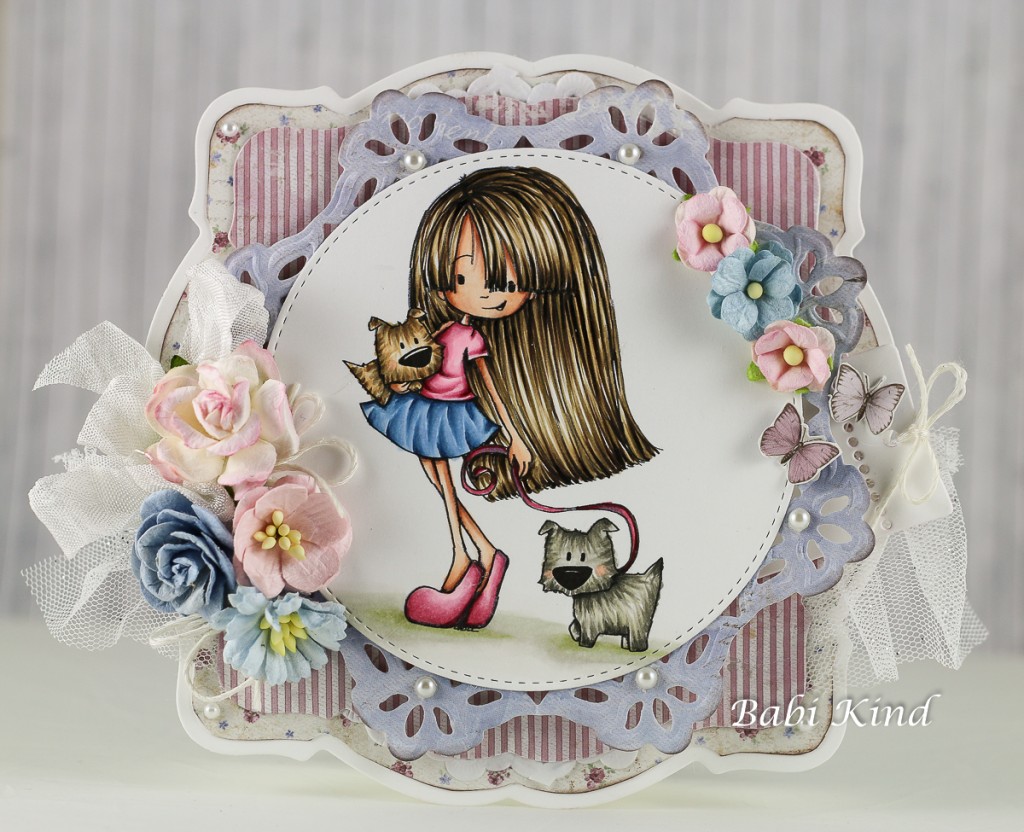 I Wuf You Digital Stamp.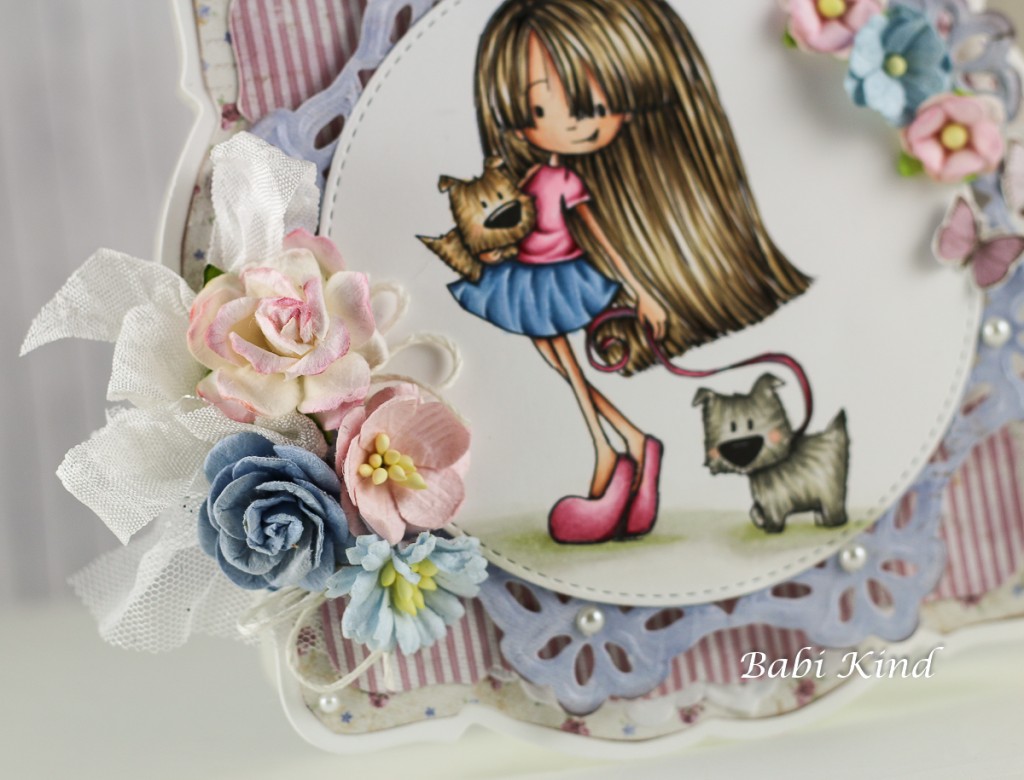 Papers are from Maja Desing.
Flowers from Wild Orchid.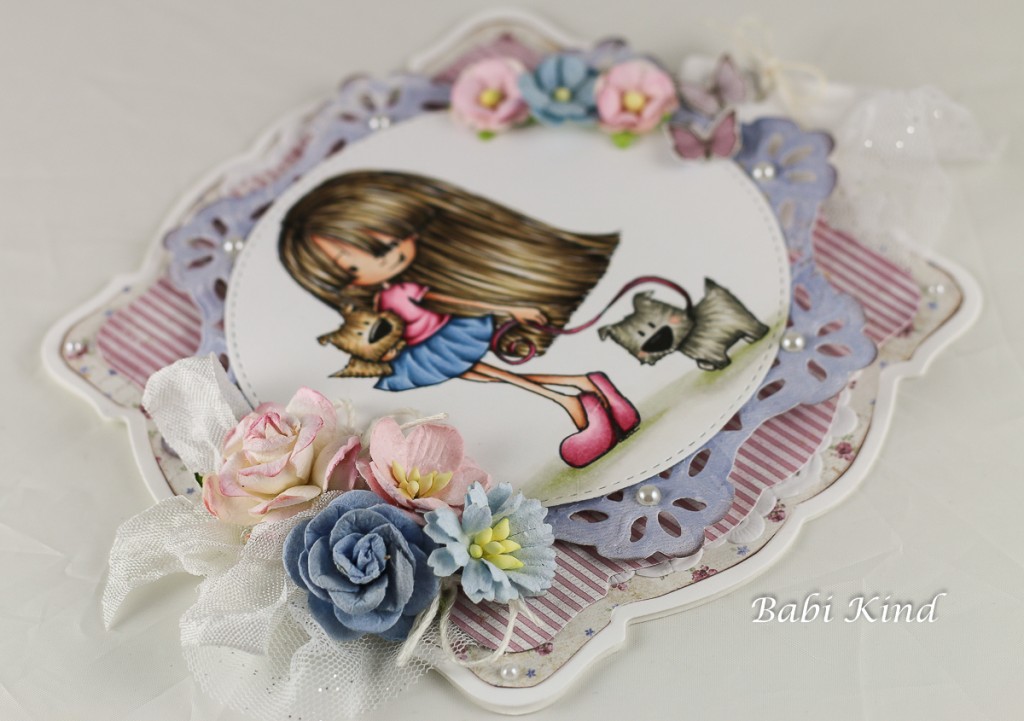 Die cut frame is from Go Kreate and the lovely tag is from Magnolia.
—-
Copics:
Skin:E13,E11,E00,E000,V93
Hair: E49, E44, E84,E42
Shirt and Shoes: R89,R85,R83,R81,B99,
Skirt:B95,B93,B41
Dogs:W7,W6,W4,W2 – E59,E55,E35,E53
Floor: YG91,W0,W00
Thanks for stopping buy.
Babi