Hello Everyone. Today I would like to share a card that I made for Art by Miran DT call.  I've been coloring rubber stamps for awhile, but since I started using digital stamps, I like how easy and convenient it is to buy and color them.   I realize this last year when I started teaching my online Copic Classes. It's much easier to send a supply list with the links of the stamps I would be using in class and where they can buy them. I would like to be a designer for Art By Miran because I love their artwork and I think it's a great opportunity to represent and introduce them to the Brazilian cardmaking community which I am a part of.  I've always been a fan of the manga style artwork.
Just to let you know a bit about myself, I am a Brazilian currently living in New Jersey, USA, but I am very involve with the Brazilian cardmaking community.  In my country I used to be a librarian,  but now I spent most of my time taking care of my two years old daughter, blogging, and teaching. I've had the opportunity to publish my creations in a Brazilian Scrapbooking magazine.  I am currently a designer for Magnolia Stamps (Swedish Manufacturer), and Boutique Magnolia ( Owner of the challenge blog). My past design teams include: Tilda's Town (retail store) and Addicted to Cards Challenge. Last year I created my own online teaching website call Stamping Brazil.
I am fortunate to be able to spend time with my family and continue to do what I love most.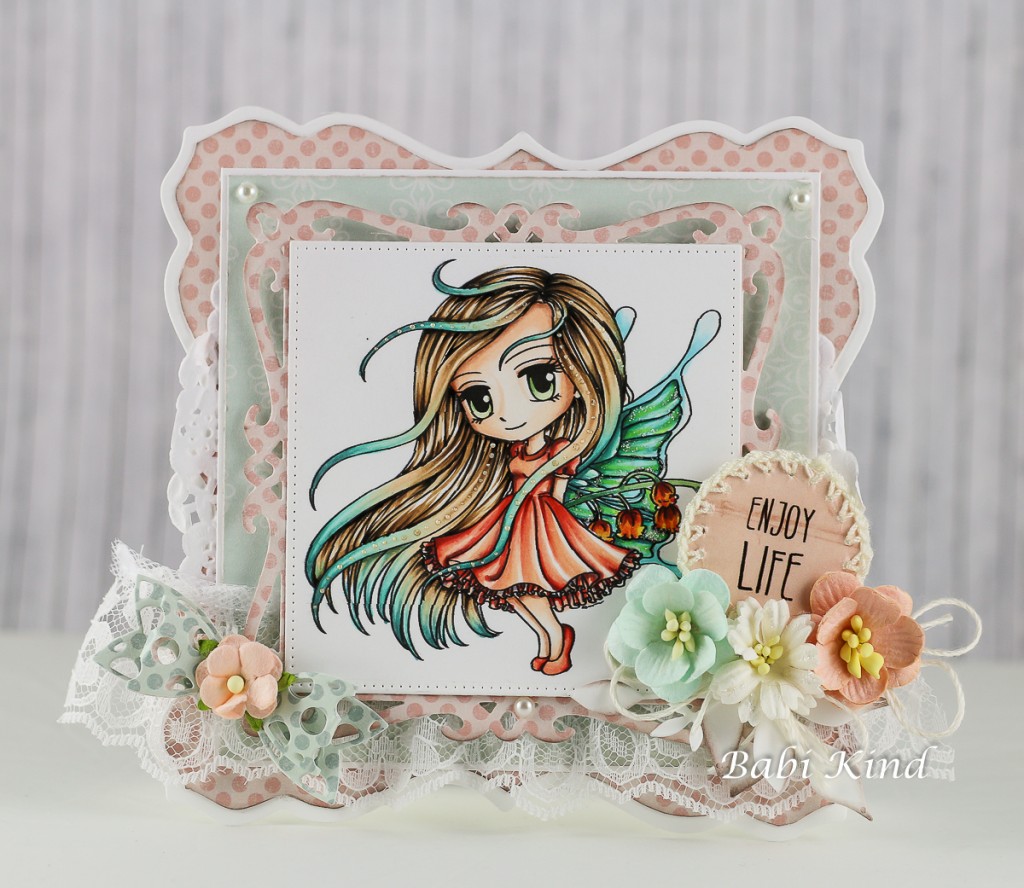 I used the cute Fairy Lily digital stamp. You can find it
here.
Flowers are from  Wild Orchid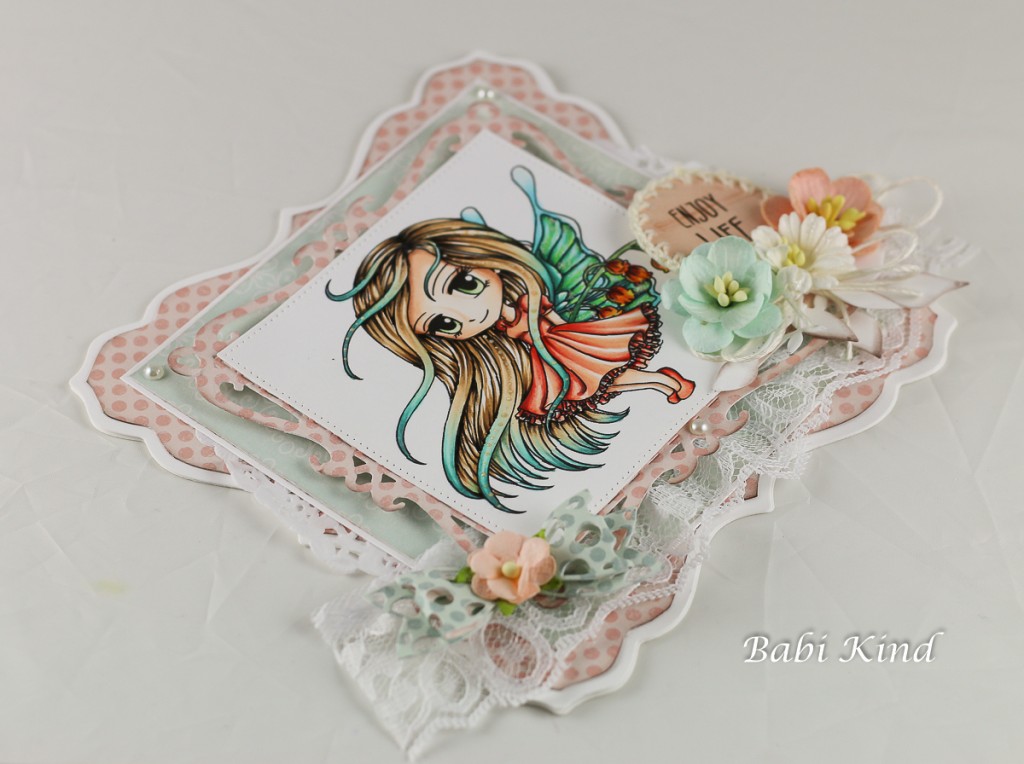 Papers are from Scrapcake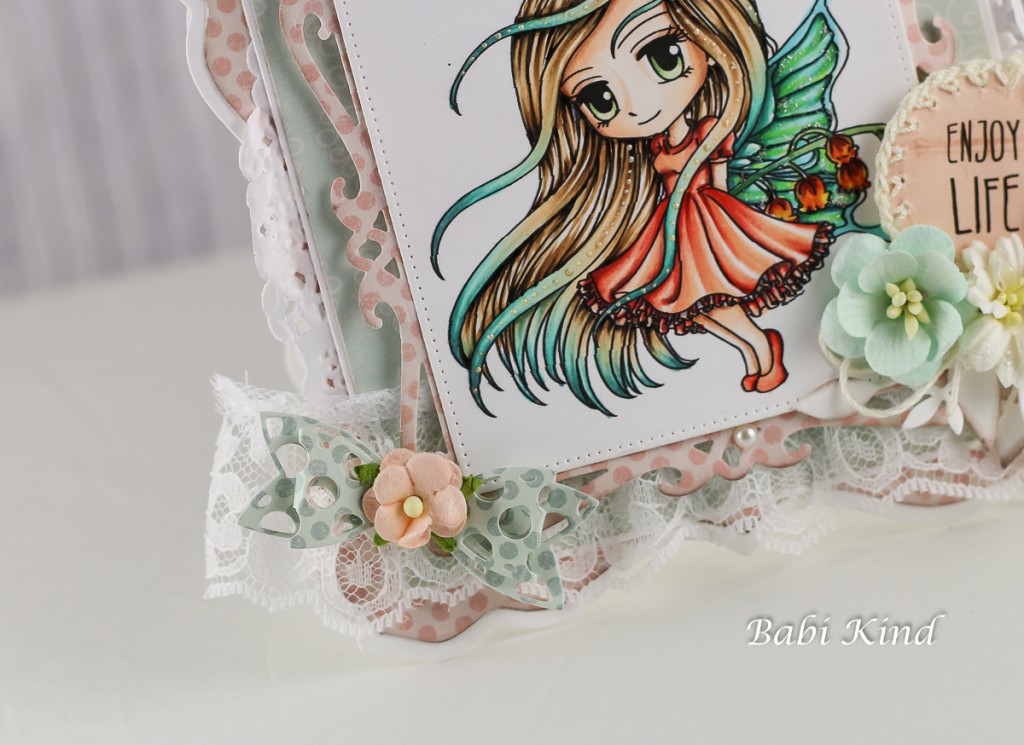 Copics:
Skin: E13,E11,E00,E000,V93
Hair: E49,E55,E53,E51,BG18,BG13,BG11
Dress: R05,R02,YR00,YR000
Shoes:R05,R02,YR00Wings: BG18,BG13,BG11, G02,G00,BG01,BG00 (add some Sitckles glue)