Hi everyone!
I'm doing a quick post just to share a card I made using A Random Fan Travel Bug. I love this stamp, she looks so happy and cute and deserved  to be on a  nice card.
I decided to create an Autumn card with this cute stamp. I'm also participating in the C.C Design DT Call.
Hope you like it.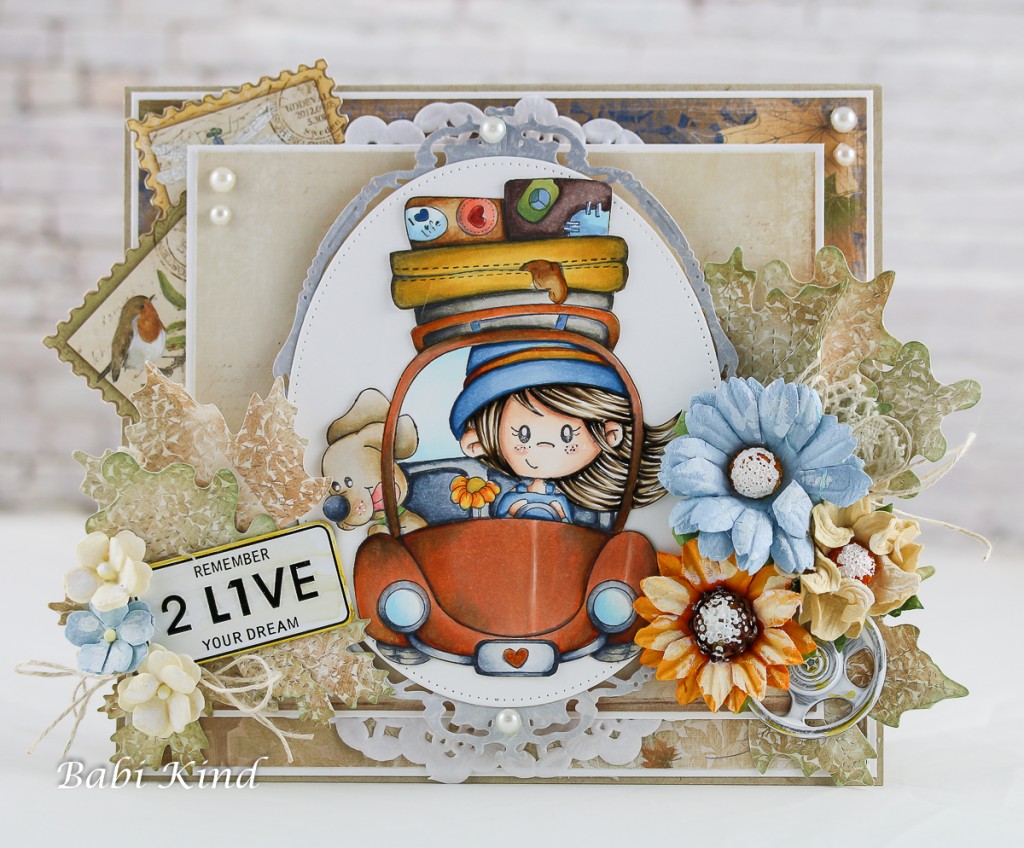 Papers are from Maja Design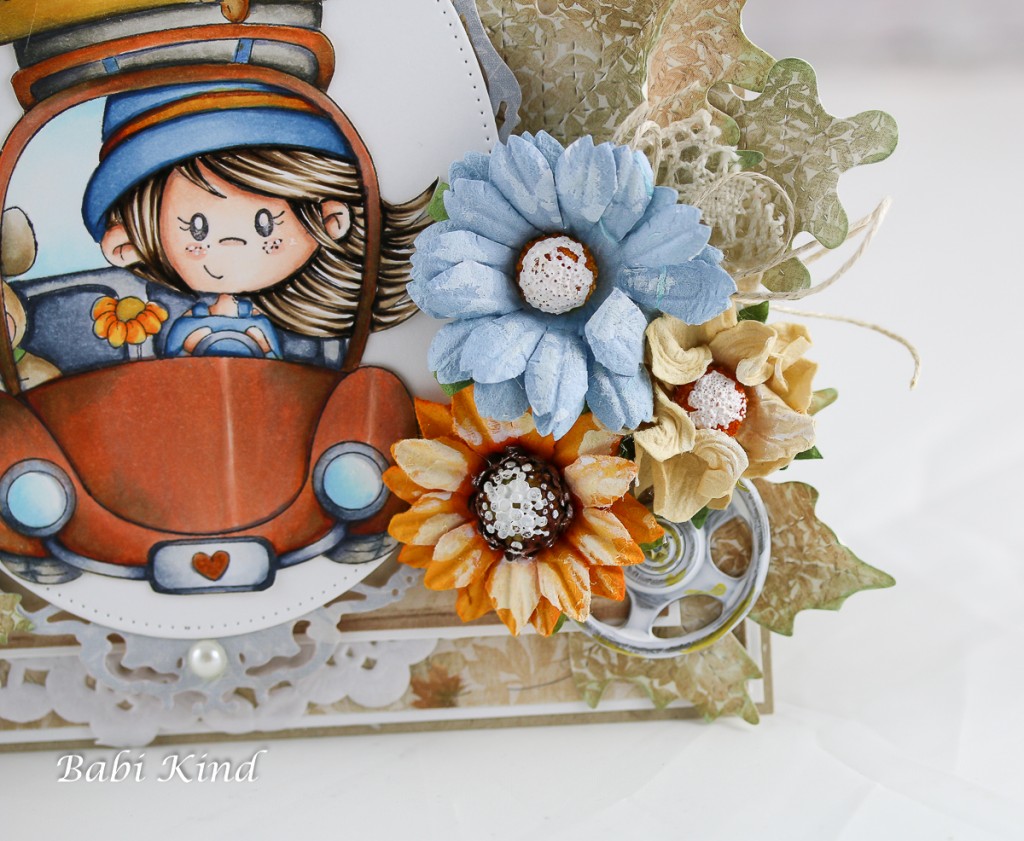 I also used Prima Marketing Papers and Flowers
I love this plate for Prima.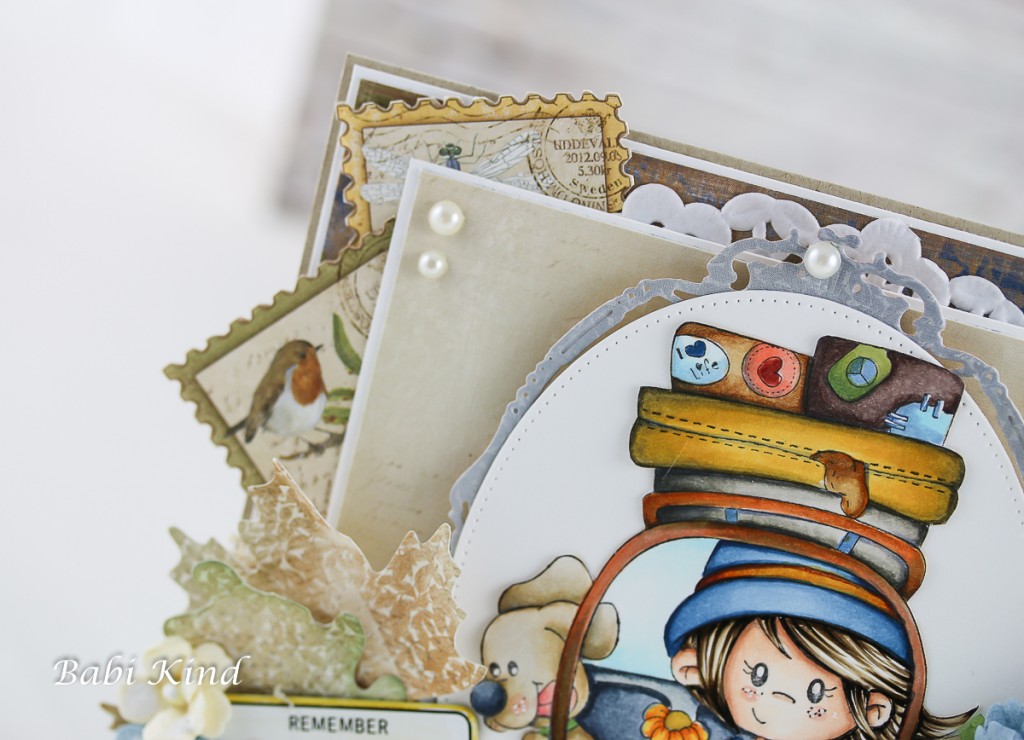 Thanks for stopping Buy
Hugs, Babi