Olá,  hoje eu gostaria de compartilhar um cartão que eu fiz usando a nova coleção da Magnolia. Eu fiz o fundo com gesso e stencil, depois borrifei com color bloom.
Hi everyone, this is a quick post just to share my latest card.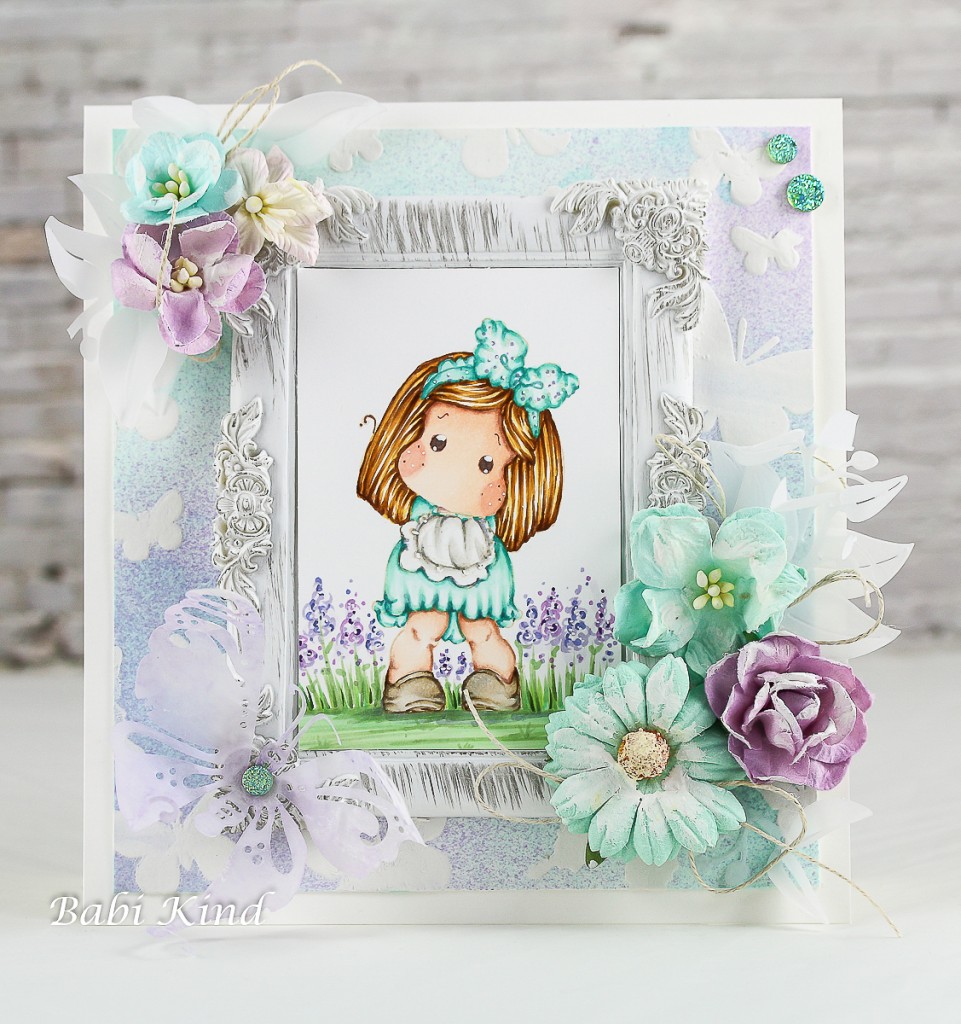 A moldura é da Prima Marketing
I made this butterfly background using Gesso, Stencil and Color Bloom from Prima Martketing.
The gorgeous frame is from Prima Marketing.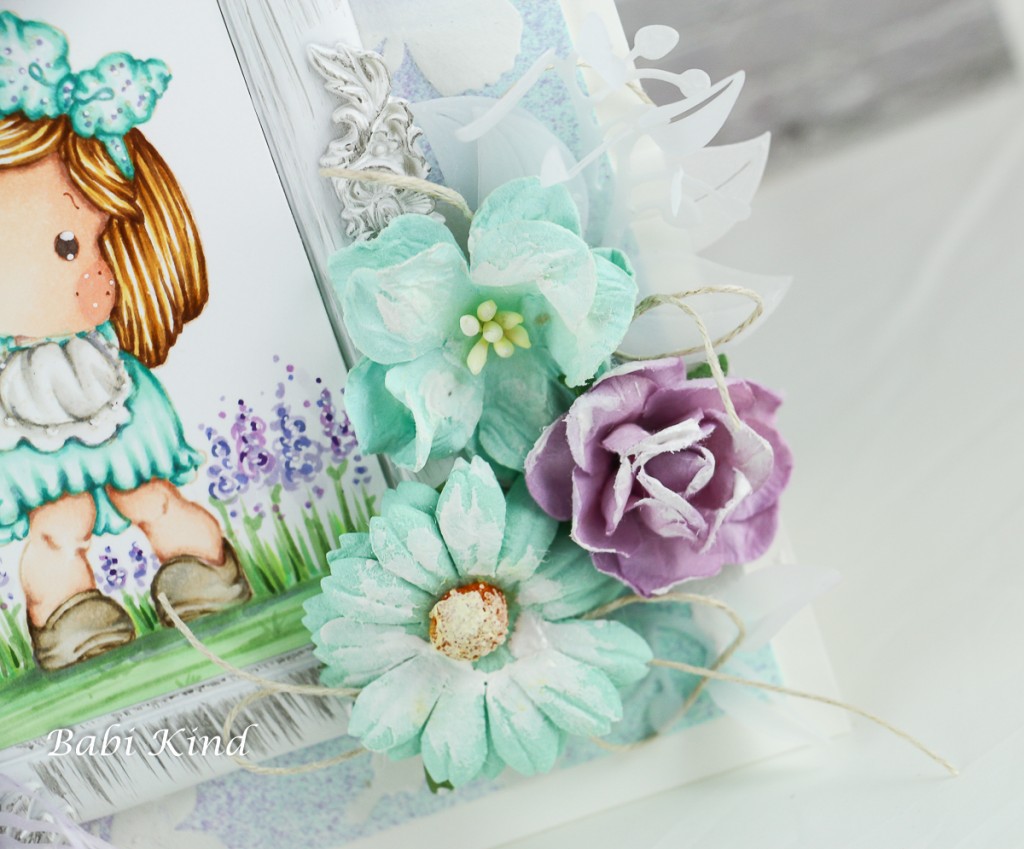 Papeis da Prima e Wild Orchid
Flowers are from Prima and Wild Orchid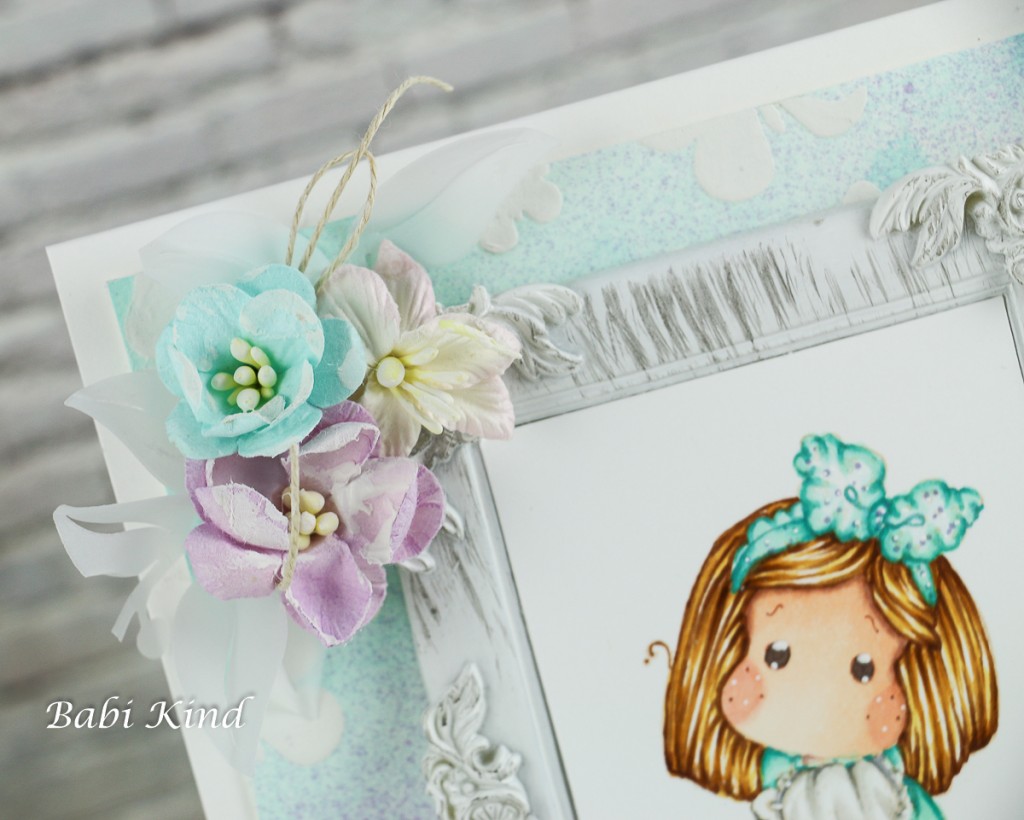 Pintura com Copics:
Copic combos
Pele/Skin: E13,E11,E00,E000
Cabelo/Hair: E49,E44,YR23,Y21
Roupas/Clothes:BG57,BG3,BG11,BG10,BG000 e W4,W2,W1,W0
Sapatos/Shoes: E44,E42,E41
Flores/Flowers and grass: BV11,BV13,BV17, V11,V15, G12,G21,G24,YG67,W2
I'd like to enter this card at the following Challenges…