.
Hi everyone, today I would like to show you a decorated bag I made for the Tilda's Town Challenge. This week's theme is all about spring and I decided to create a nice spring background for my little bag.  It's been a hard winter over here in the USA…  Extremely cold and snowed so much this year that I thought I would never see grass again (I'm  exaggerating Lol). So for me, as a Brazilian girl, I like nice and warm weather and I was waiting all this time for Spring to arrive. I hope I can have lot's of fun this season with my baby girl. She is so energetic and having kept her all this time inside an apartment was so cruel. Anyways I hope you like my bag.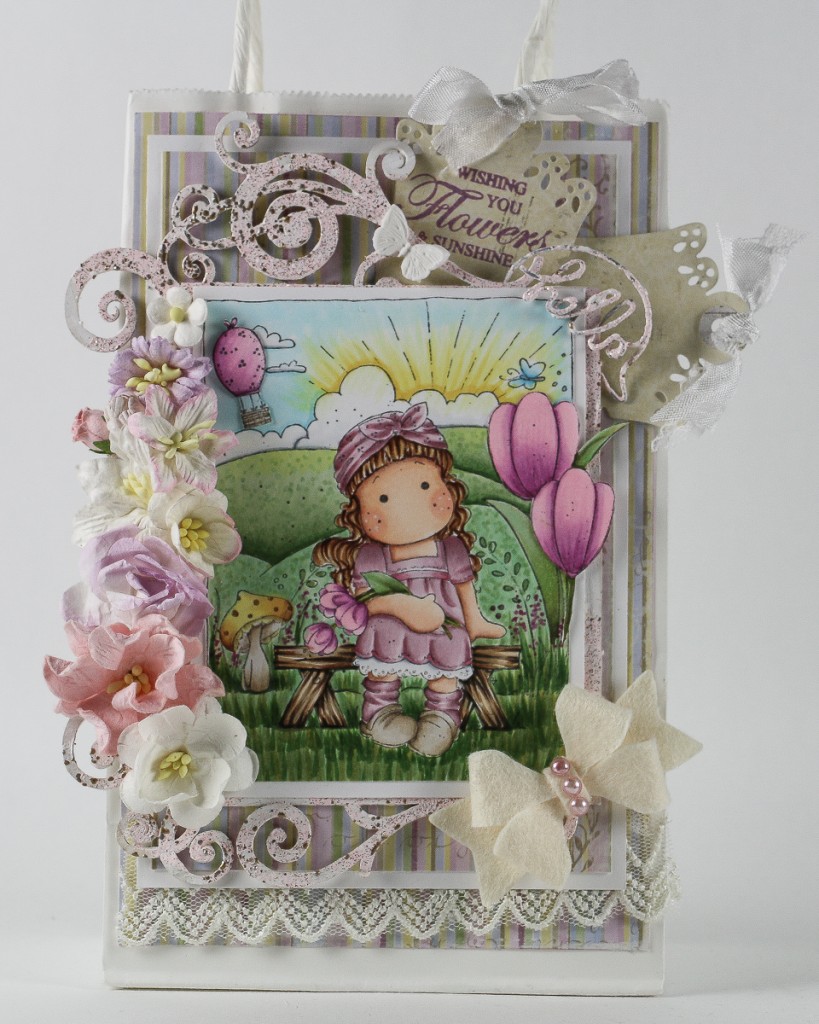 For this bag I used Tilda with Tree Flowers, Floral Background, Soccer bench and Air Ballon from Magnolia. I colored the scene with Copic markers.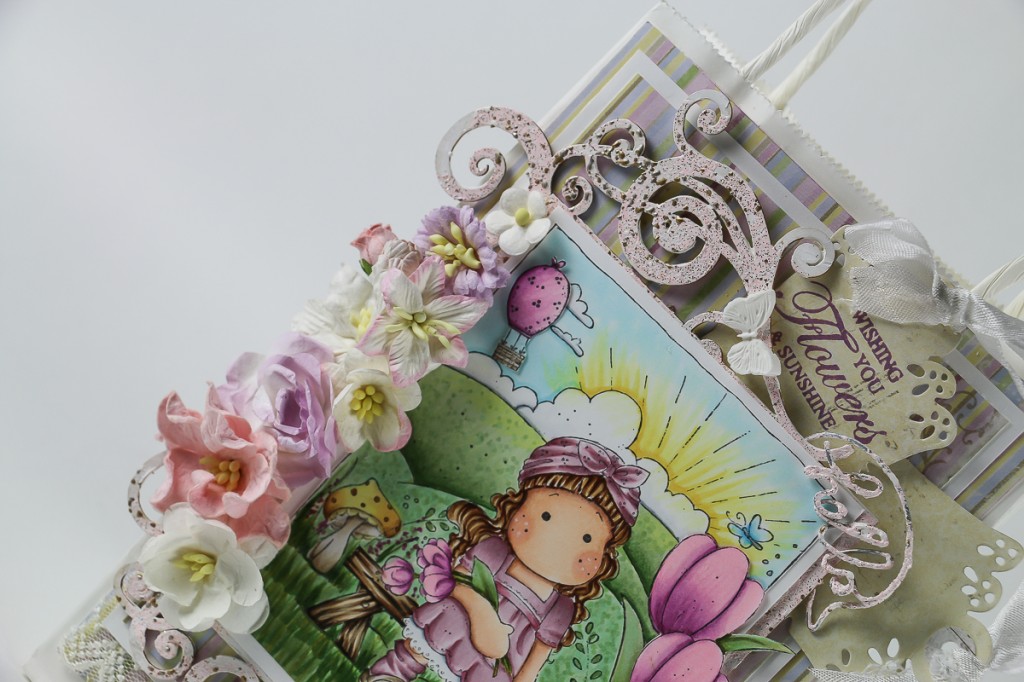 Flowers are from Wild Orchid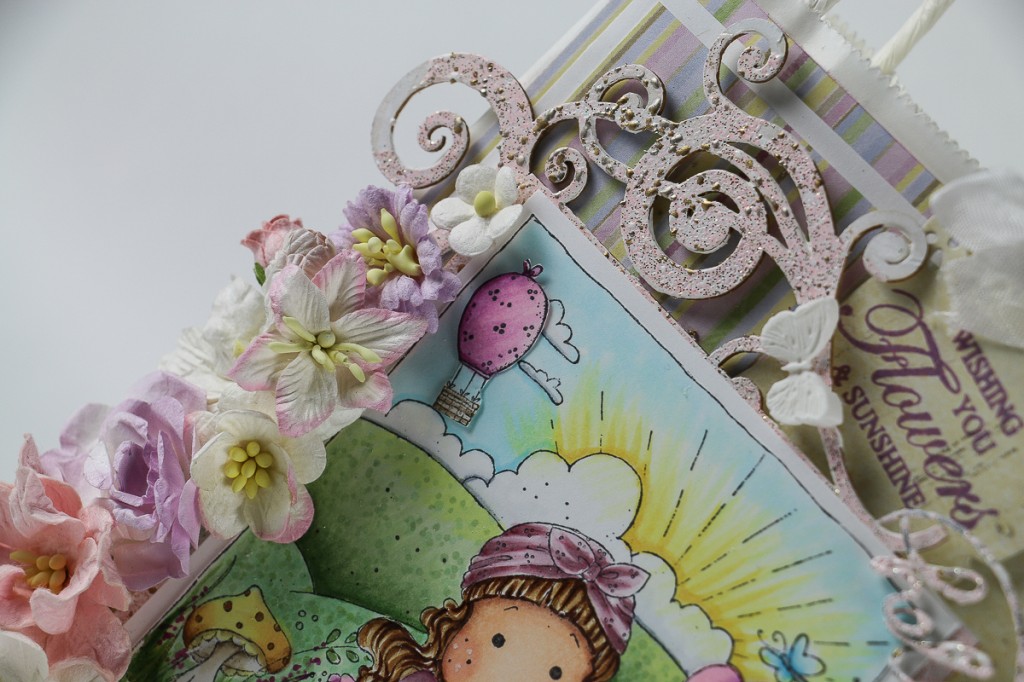 I also used Maja Design Papers and Chipboard from Scrapiniec.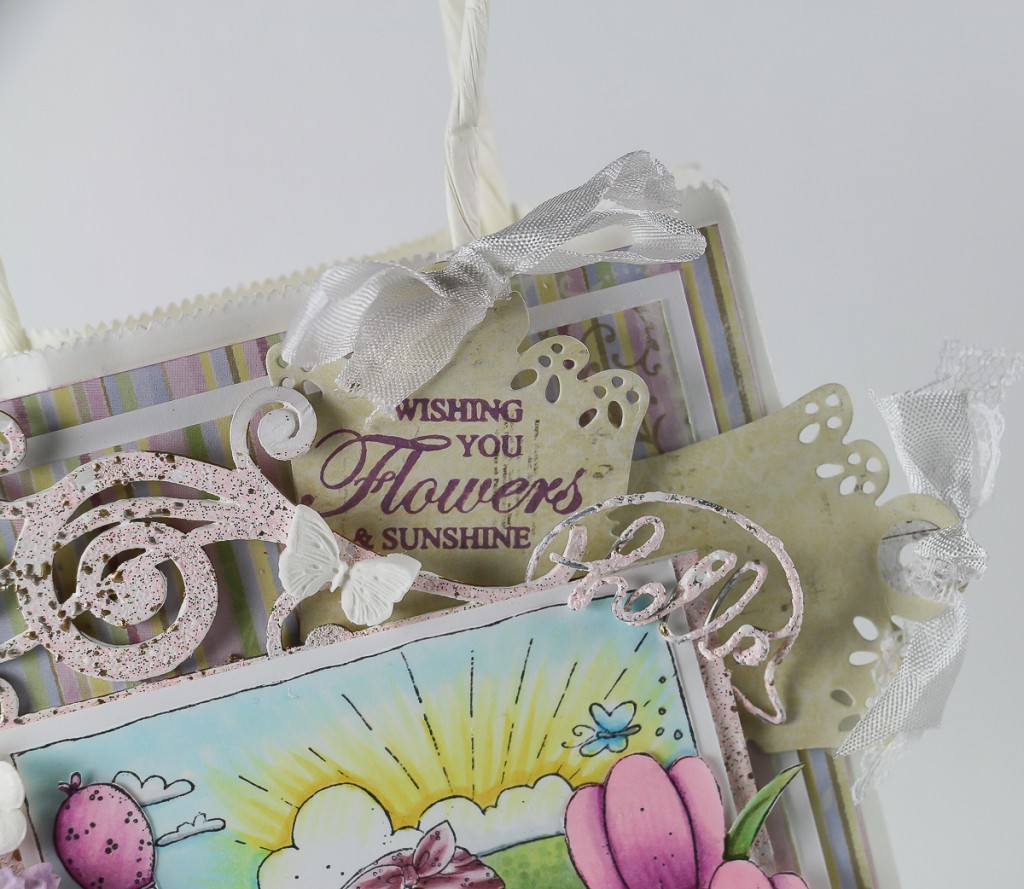 Bloomy tag is from Magnolia and this cute little "hello" embellie is from Maja Road.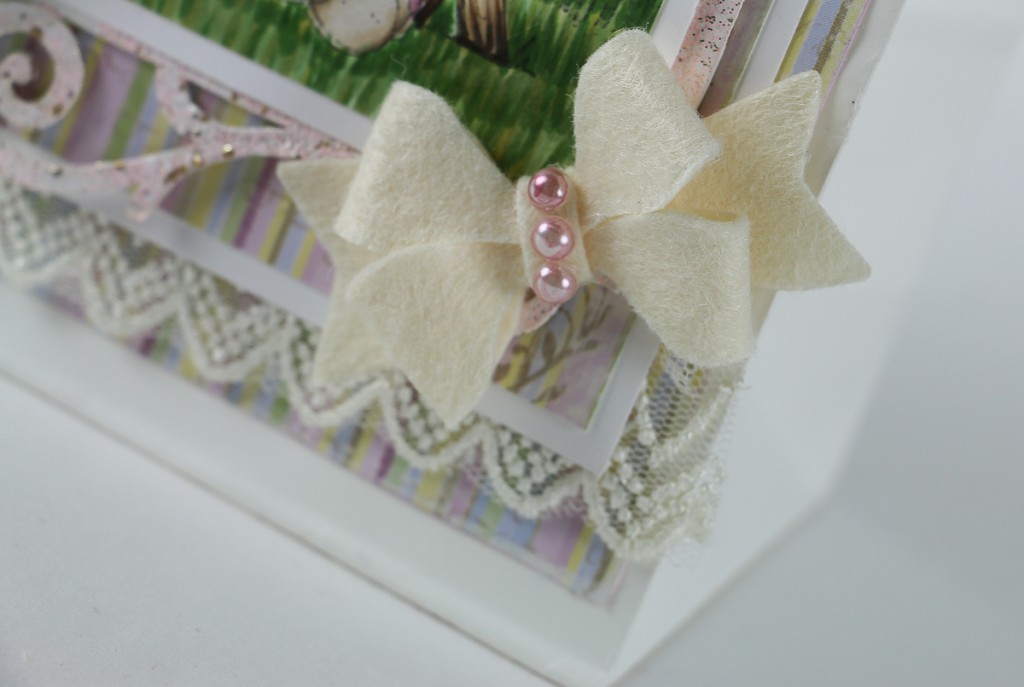 I made this bow using  wool felt and Bride Bow die cut from Magnolia
Tilda's Town is a most magical shop specializing in Magnolia Stamps. Over 1,100 stamps in stock at all times. Tilda's Town offers FREE worldwide shipping on every order, every day. You can also save up to an additional 20% on your purchase by using one of the famous coupon codes.
Thanks for stopping bye, hugs Babi