Oi pessoal,
Hoje eu gostaria de mostrar um álbum que eu fiz para uma amiga muito especial, aquelas de infância, que mesmo com toda a distância e cada uma ter tomado rumos diferentes na vida, continuamos hiper, master blaster amigas. rsss Ela adora Alice no País das Maravilhas e me disse esse ano que queria algo com o tema. Então aproveitei uma noite de Insônia mega produtiva para fazer esse presente.
Também estou aproveitando para participar do desafio da Some Odd Girls.
Hello Everybody, today I would like to share a mini album that  I made for a special childhood friend. She loves Alice in Wonderland and ask me to make something special for her with this theme.
I'm also participating at the Some Odd Girl monthly challenge.
Eu usei carimbos digitais e Copics para criar esse cenário.
I've used Digi Stamps and Copics to create this scene.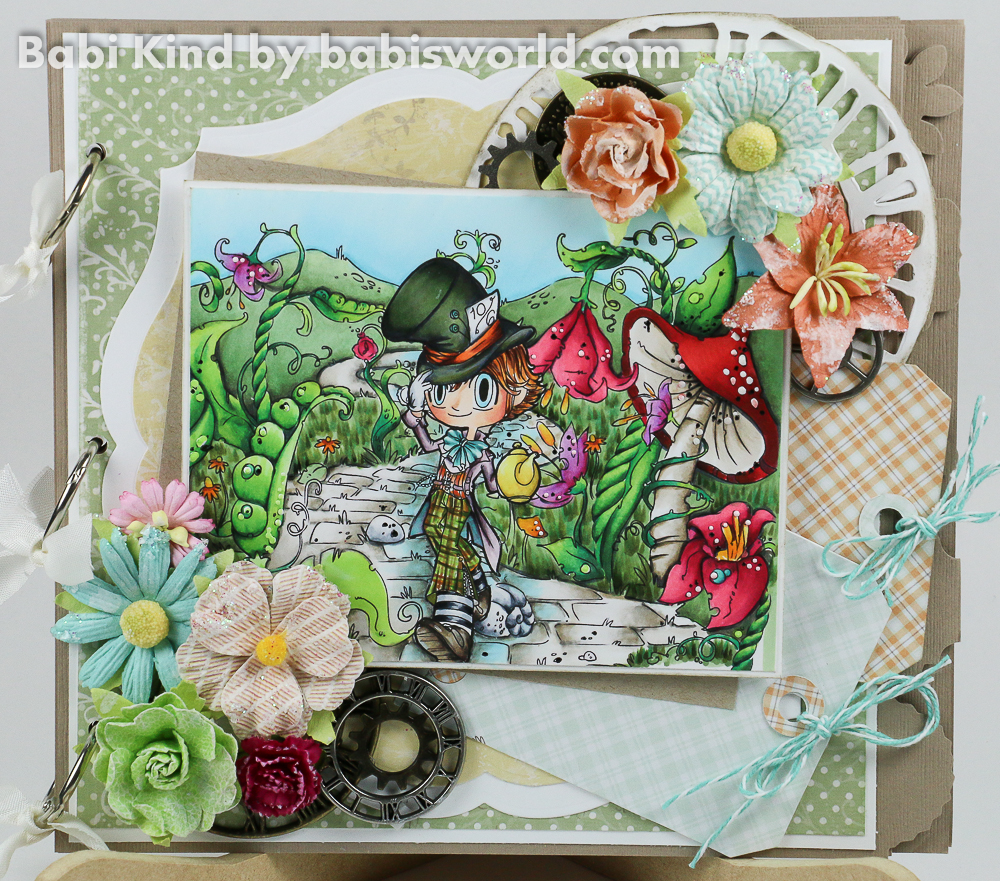 Esse background lindoooo de viver é da Make it Crafty.
This amazing background is the Whimsical Path  from Make it Crafty –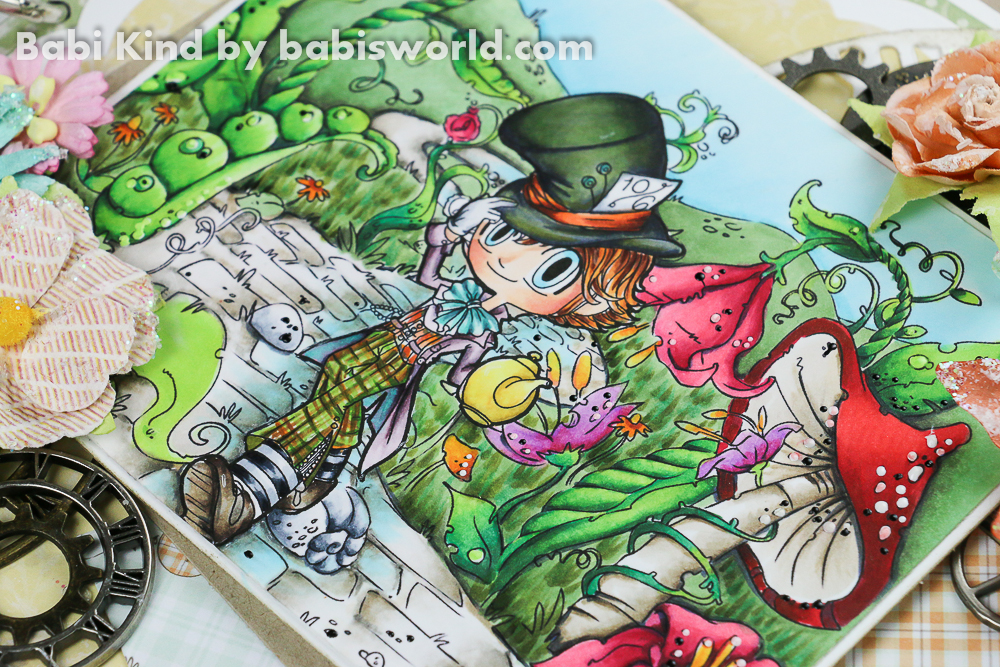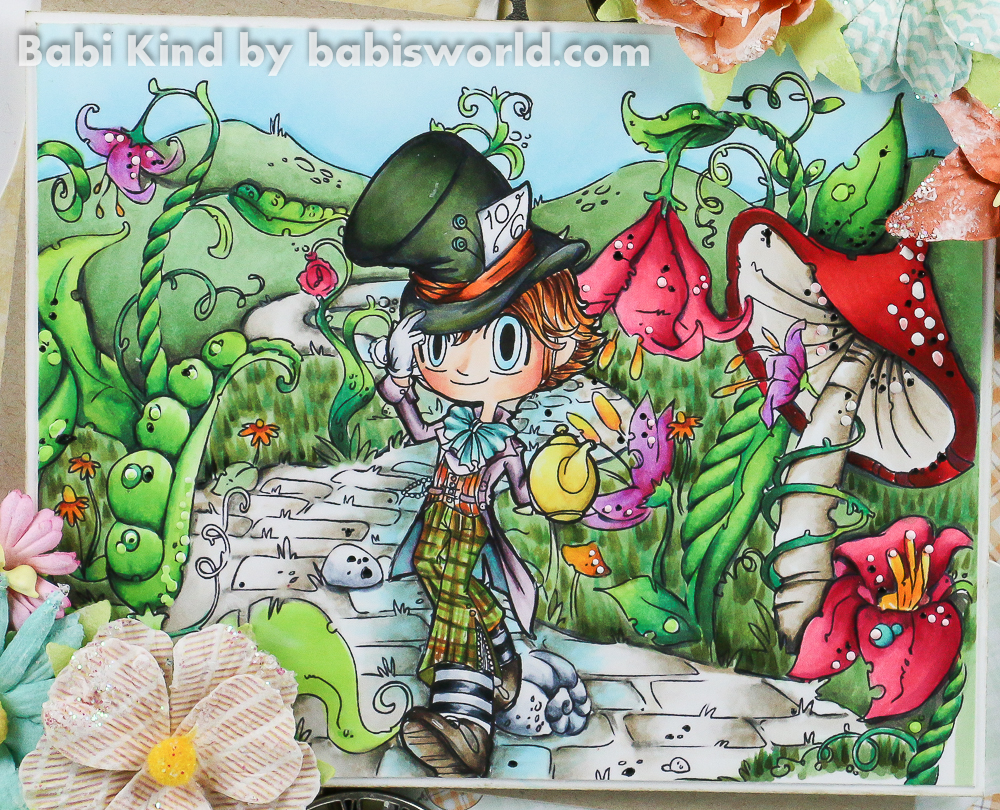 E o carimbo  mega fofise de Chapeleiro Maluco é da Some Odd Girl.
And this cute little the Mad Hatter  is from Some Odd Girl.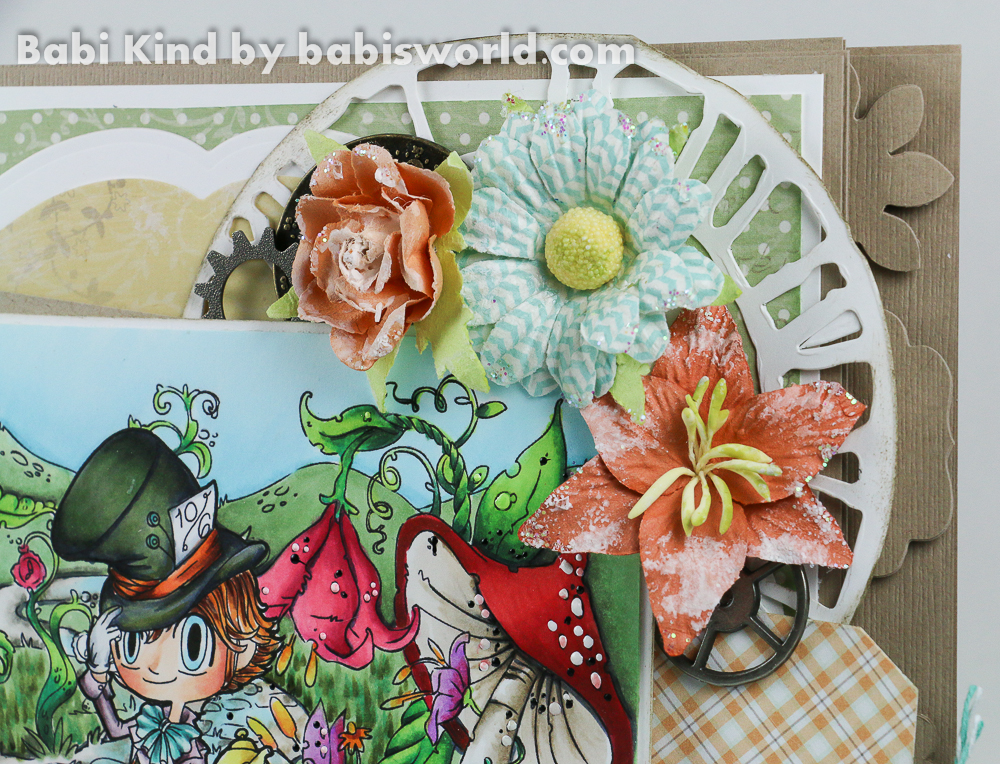 Papeis e enfeites da Prima e Wild Orchid
Flowers and embellies are from Prima and Wild Orchid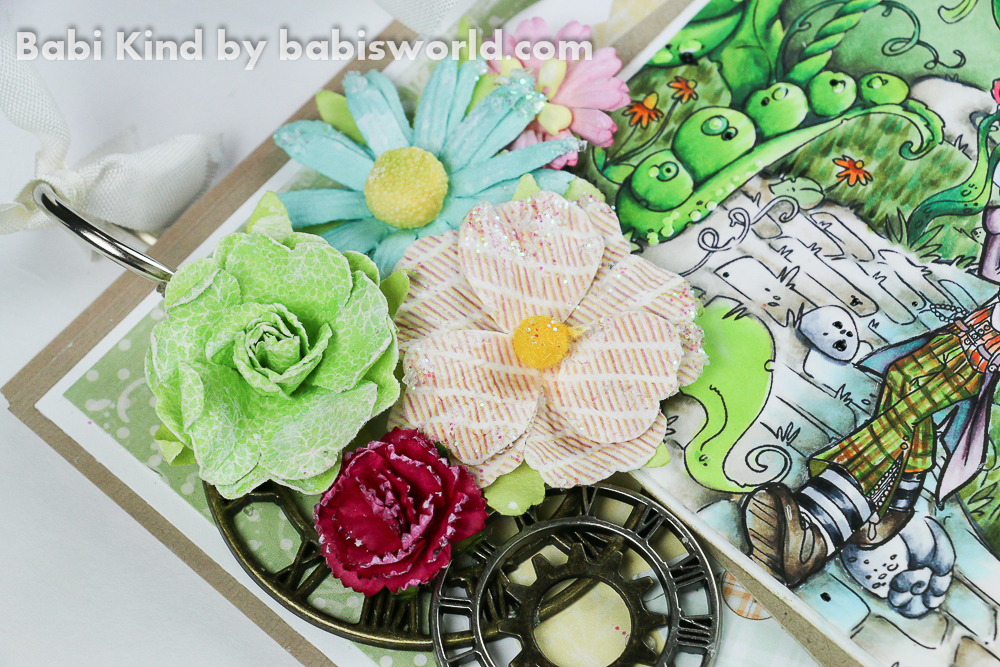 Papeis da Maja Desing
And the papers are from Maja Design.
Espero que tenham gostado e obrigada pela visita.
Hope you all like it and thanks for stopping by.