Hello,
Today I would like to show you guys another Christmas card I made for Tilda's Town Challenge Blog. It's been a busy, busy week here. I'm getting ready for a last minute Christmas trip with my family. Booking tickets, hotel reservations, everything is quite stressful when you have an infant.  I dont' know if it's because Olivia is our first kid. I guess after a couple kids you know exactly what to do and everything become less and less stressful.
Back to my card. This is my last Christmas card of the year. I haven't made many Christmas cards this year. I wish I had more time to play with the latest collection. For this one, I used The Day Before Christmas Noel Tilda, Scalloped Tag and French Doily from Cheery Lynn  Design. You can find all the products at the Tilda's Town Store.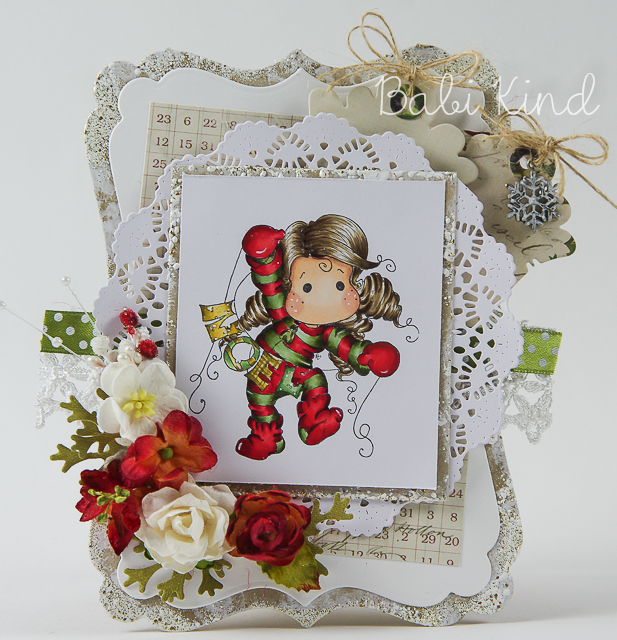 I hope you stop by Tilda's Town blog. The winner will get a great prize – a $10 Gift Certificate to Tilda's Town online store. The winner will be random!
Tilda's Town is a most magical shop specializing in Magnolia Stamps. Over 1,100 stamps in stock at all times. Tilda's Town offers FREE worldwide shipping on every order, every day. You can also save up to an additional 20% on your purchase by using one of the famous coupon codes.
See you soon and I hope you have a wonderful Christmas and an awesome 2014!!!