Hello, today I would like to share my latest card using the nicest stamp from Winter Wonderland collection (available at Tildas Town Store). The New Year Sakura Tilda is my favorite from this collection.  It was love at the first sight. Lol.. I thought she was so cute and deserved a very happy and colorful card. I'm also releasing my DT card for the Everything Goes challenge at Tildas Town. I hope you stop by at the Tildas Town challenge blog and take a look at the beautiful creations from the design team.
Olá, hoje eu gostaria de mostrar o meu último cartão usando o carimbo mais fofo da coleção Winter Wonderland (disponível na loja do Tildas Town). Esse carimbo lindérrimo é o New Year Sakura Tilda, e eu já fui logo o imaginando em um cartão bem alegre e coloridinho. Aíii gente, foi amor a primeira vista, não teve jeito. rsss.  Esse cartão também é o meu projeto para o desafio Anything Goes lá do Tildas Town. Não deixem de conferir meu cartão por lá e as lindas criações de nossas DT's.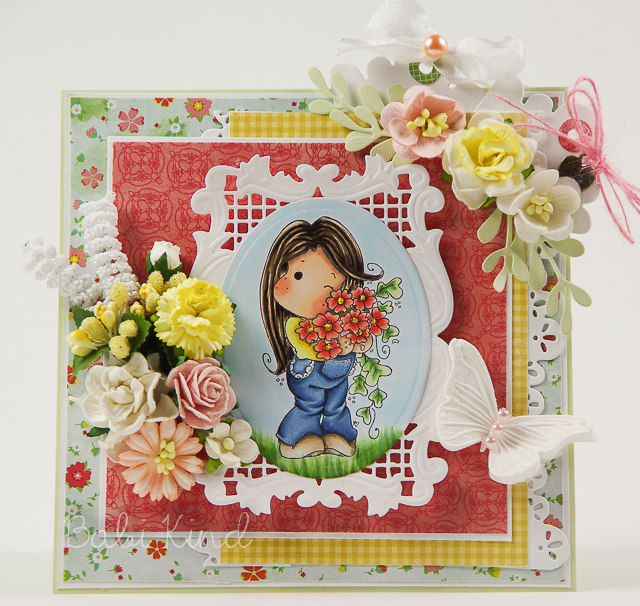 For this card I've used New Year Sakura Tilda, Scalloped Tags and Antique Lace dies from Magnolia, Joy crafts die cut, American Crafts paper and Wild Orchid paper flowers. The beautiful butterfly is from Martha Stewart Crafter's Clay.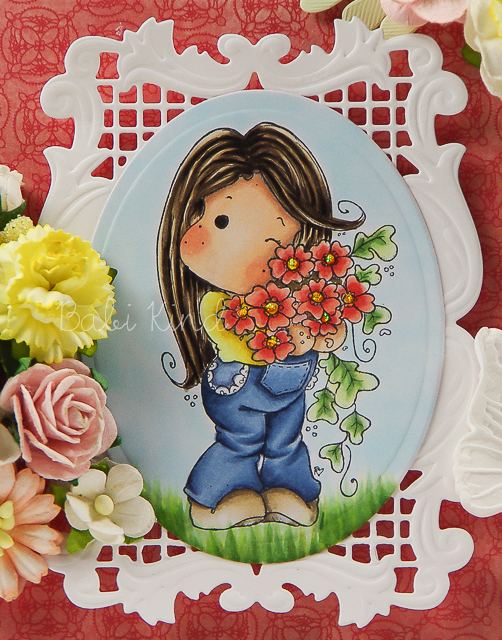 I hope you stop by Tilda's Town blog. The winner will get a great prize – a $10 Gift Certificate to Tilda's Town online store. The winner will be random!
Tilda's Town is a most magical shop specializing in Magnolia Stamps. Over 1,100 stamps in stock at all times. Tilda's Town offers FREE worldwide shipping on every order, every day. You can also save up to an additional 20% on your purchase by using one of the famous coupon codes.
I'm participating at the  challenges: