Hello Girls,
Today I'm doing a brief post. I've got the flu and I've been feeling so exhausted  for the last couple of days. It's so bad my daughter, Olivia is sick too… mum and baby coughing and sneezing together 🙁 . Lots of warm liquids and a cozy blanket for us. Lol. Good thing the weekend is here so the hubby can help me with the house stuff.
I wanted to show you gals my latest card for Tilda's Town challenge. This week is all about Christmas, so I decided to use Midnight Tilda and Welcome to a Sweet Christmas stamps which you can find at Tilda's Town Store. I sometime have difficulties using red colors and I don't know why but it can take me a couple of hours to put things together.  Christmas cards can be very challenging to me once in a while. I like to use different colors for Christmas themes, but this time I really wanted to go with the traditional red, green and white combo.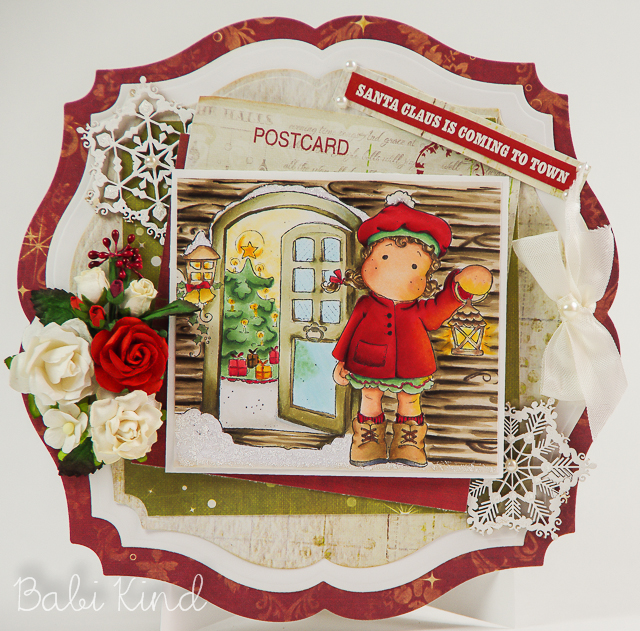 I hope you stop by Tilda's Town blog. The winner will get a great prize – a $10 Gift Certificate to Tilda's Town online store. The winner will be random!
Tilda's Town is a most magical shop specializing in Magnolia Stamps. Over 1,100 stamps in stock at all times. Tilda's Town offers FREE worldwide shipping on every order, every day. You can also save up to an additional 20% on your purchase by using one of the famous coupon codes.