Olá pessoal,
Hoje eu gostaria de mostrar um cartão que eu fiz com o tema outono.  Essa estação no Brasil passa quase que despercebida, mas por aqui é uma estação linda, laranjadinha e com um friozinho gostoso. Eu aproveitei e colori essa Tilda fofa, a Tilda With Corn… que estava abandonadinha e esquecida lá na gaveta. rsss
Hello girls, today I wanted to show you my latest card using Tilda with Corn. I like the Fall so much, I decided to create something cute with my favorite color orange.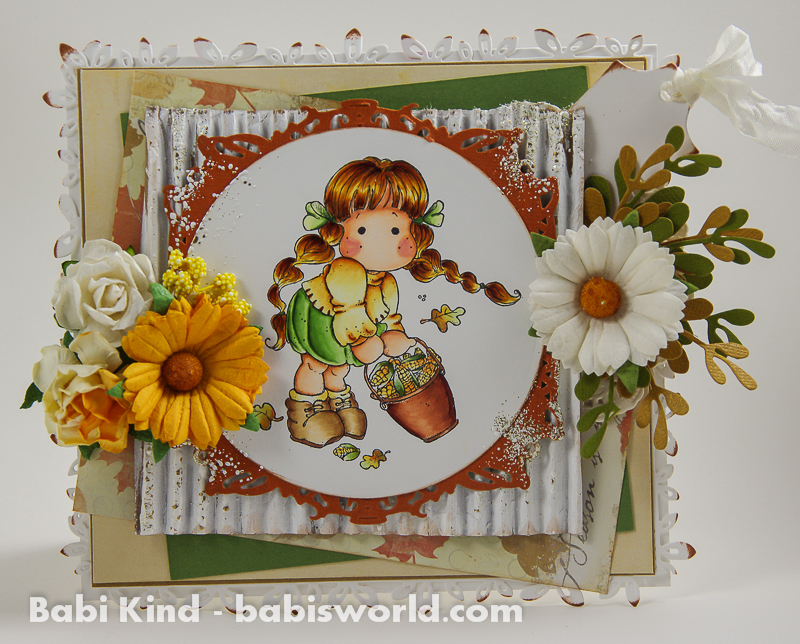 Também estou participando de alguns desafios: I'm also participating in few challenges.
Stamp and Create with Magnolia