Olá pessoal,
Hoje eu queria trazer para vocês um cartão que eu fiz para o desafio de estreia da Luciana Yaros no ACC.  A proposta é linda e super inspiradora. Quem quiser conferir os detalhes do desafio, dá uma espiadinha lá no blog. Eu também gostaria de mostrar o meu cartão usando o carimbo Harriet the  Turtle da nova coleção Magnolia – SeaBreeze. Eu tambem participo de alguns desafios com esse cartáo nos blogs Magnolia Down Under Challenges e Tilda's Town blog.
Hello Girls, today I'm featuring my newest  card using the Harriet  the Turtle Stamp from Magnolia's brand new collection – Sea Breeze. I'm also participating on  a couple of  other challenges at Magnolia Down Under Challenges and Tilda's Town blog.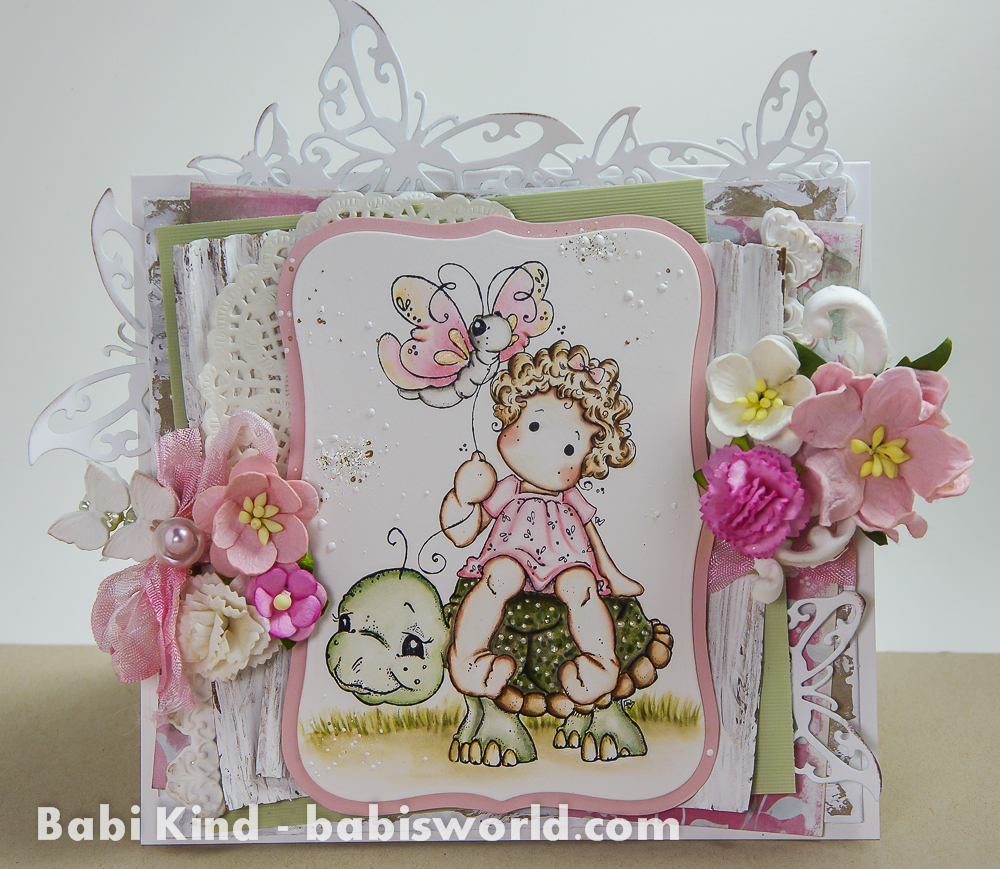 I've colored the stamp using Distress Ink and Gesso to give a bit of texture. The butterfly die is from Joy Crafts. It's cute isn't it ?