Olá pessoal,
Hoje eu estou mega ocupada, mas estou passando rapidinho para postar o cartão que eu fiz para o desafio Mojo Monday 201.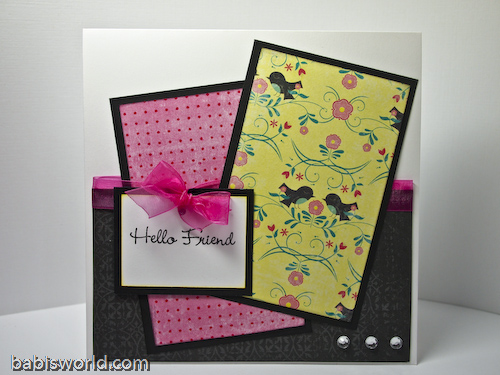 Eu estou gostando cada vez mais de participar dos desafios da Mojo Monday… adorei esse desafio, achei super legal de fazer.
I'm really busy today, but I wanted to show the card that I made for Mojo Monday 201 challenge. I'm enjoying the Mojo Monday Challenges more and more every day… I loved this 201 challenge, I thought it was fun to make.
Beijinho da Babi